Community
Maldivian fishermen have for more than half a century caught tuna by pole-and-line fishing. Until the introduction of tourism in the early 1970s, fisheries was the mainstay of scattered island communities.
Even today, an estimated 20,000 people, out of the Maldives population of just over 300,000, are salaried fishermen.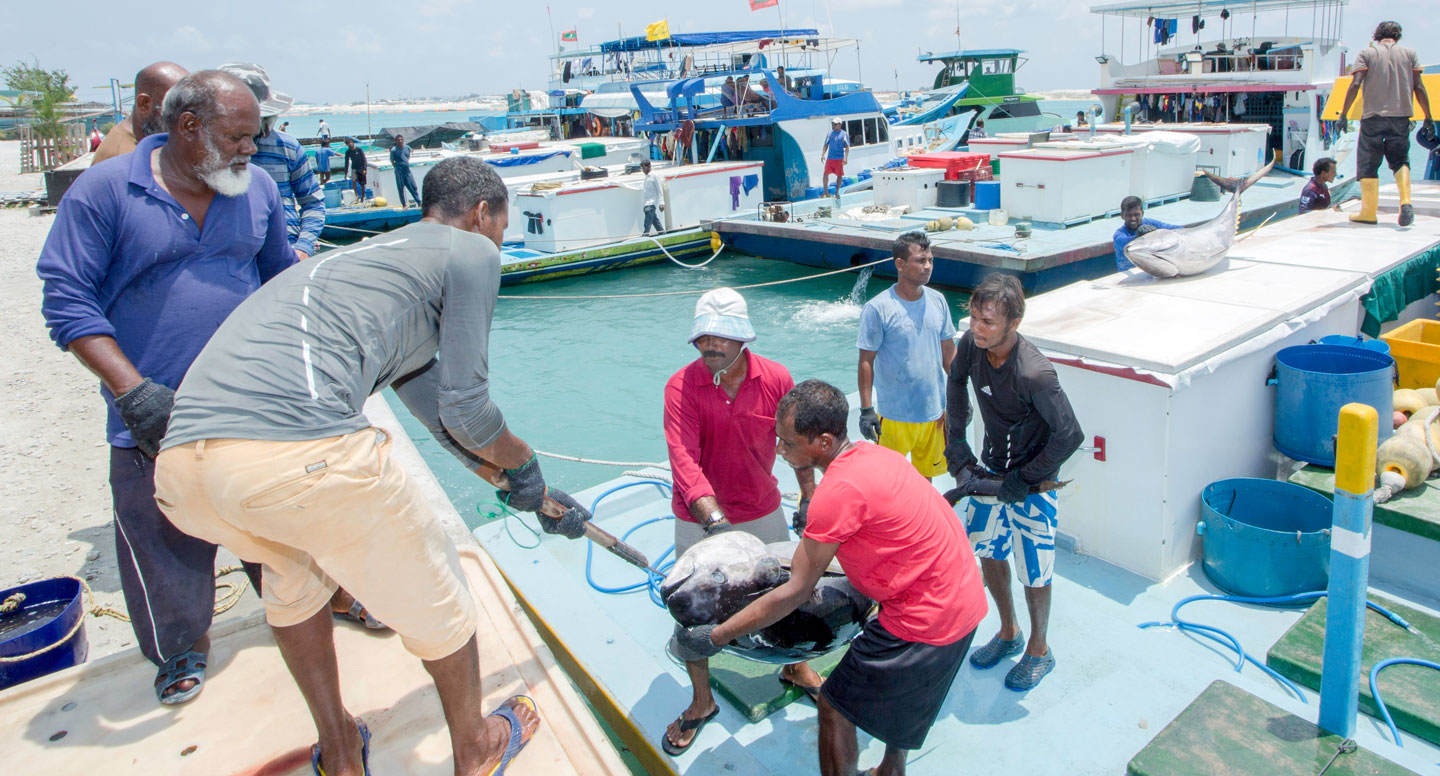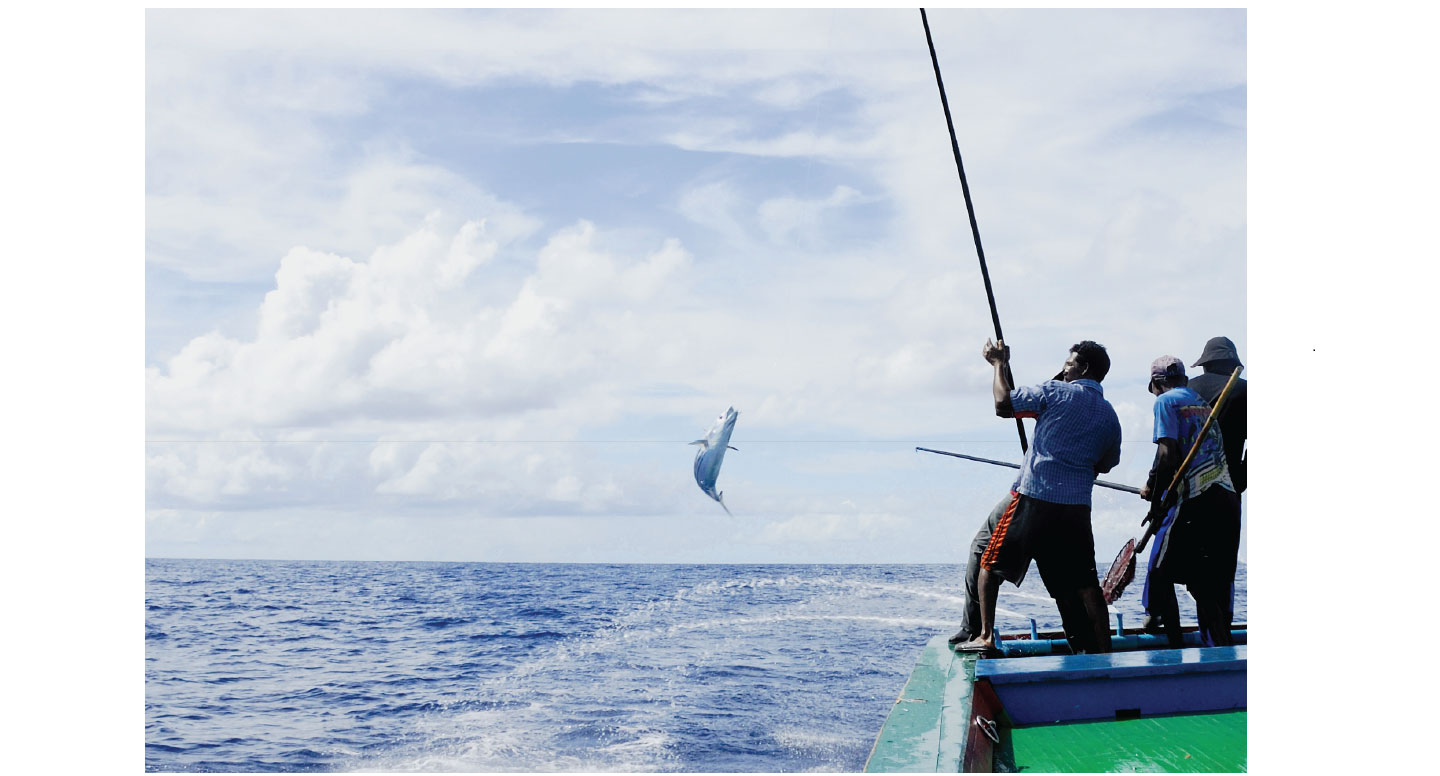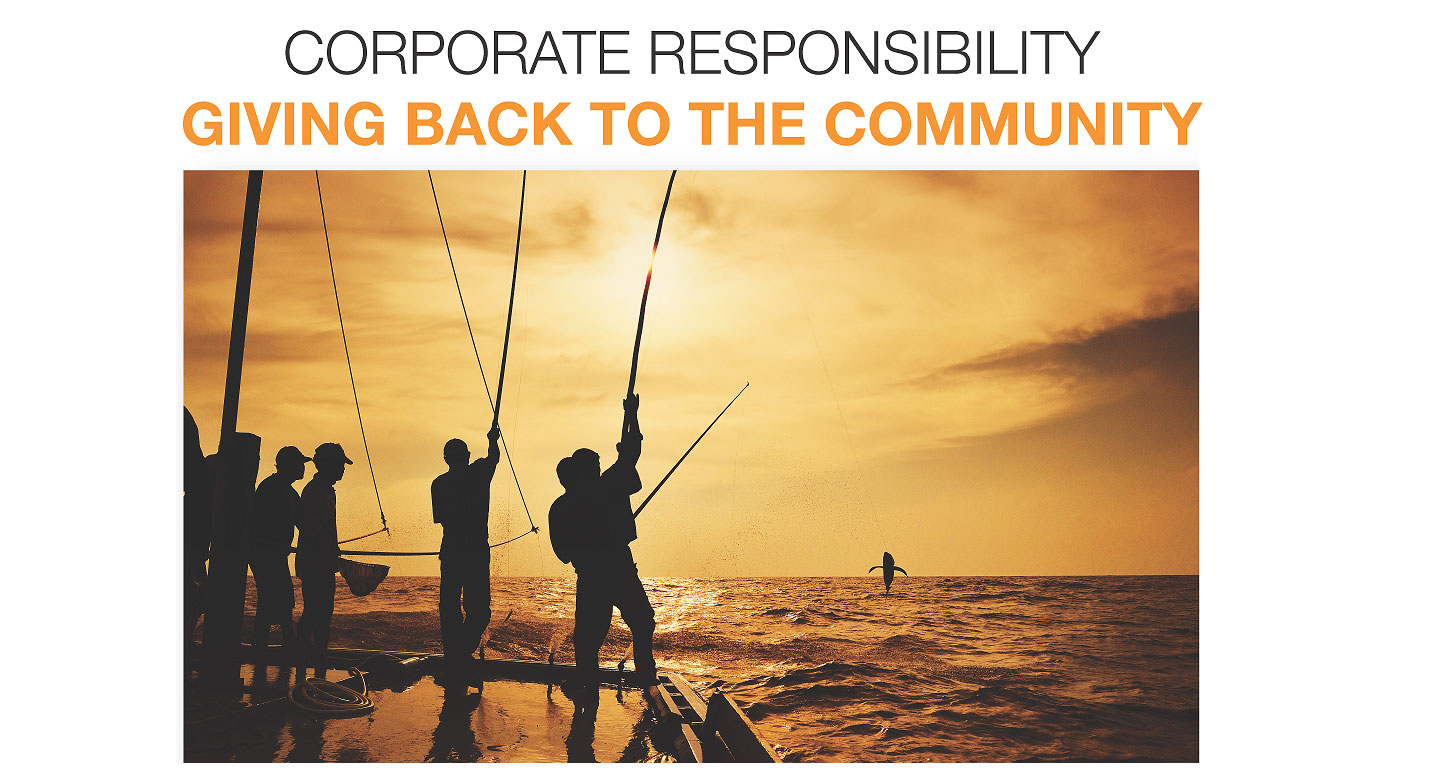 Eniss operates eight fishing-boats, and has contracts with a further 35, ensuring a continuous supply of tuna and other fish. This means that around 500 fishermen, mostly from small island communities, depend on us for their income. We train fishermen to handle fish on board, and provide them with ice to store the catch. We also give them loans to upgrade and maintain their boats. In addition, we've established fish collection centres in the north of the country to stimulate local fisher- ies.

At Ensis, we give a high priority to actively particpating in the well-being of of the fishing communities.